CAMSEW GA-254 K6 style Long Arm Heavy Duty Walking Foot
Complete with bench, and Ho Hsing G60 servo motor.
Unsolicited Feed Back.
reproduced with permission.
Nathan had the following to say about the GA254 (K6 long arm)
"
By the way these k6 long arms work a treat and I will want some more soon." Nathan
, Geraldton WA, 03-05-2012
Philip also said "I am really pleased with the machine, its awesome" Philip, Davenport, WA 7/01/2013
Boyd had this to say "Sews beautifully, does everything it was expected to do" Boyd, Gordon Vic. 21-02-2013
Carolyn said "This machine is marvelous, it has paid for itself-10 times over"

Carolyn Ringwood East (Melbourne) 10-10-13
Gary of Perth had the follow to say "Extremely happy with my long arm H/duty machine I bought of you back in 2014" 22-02-2020.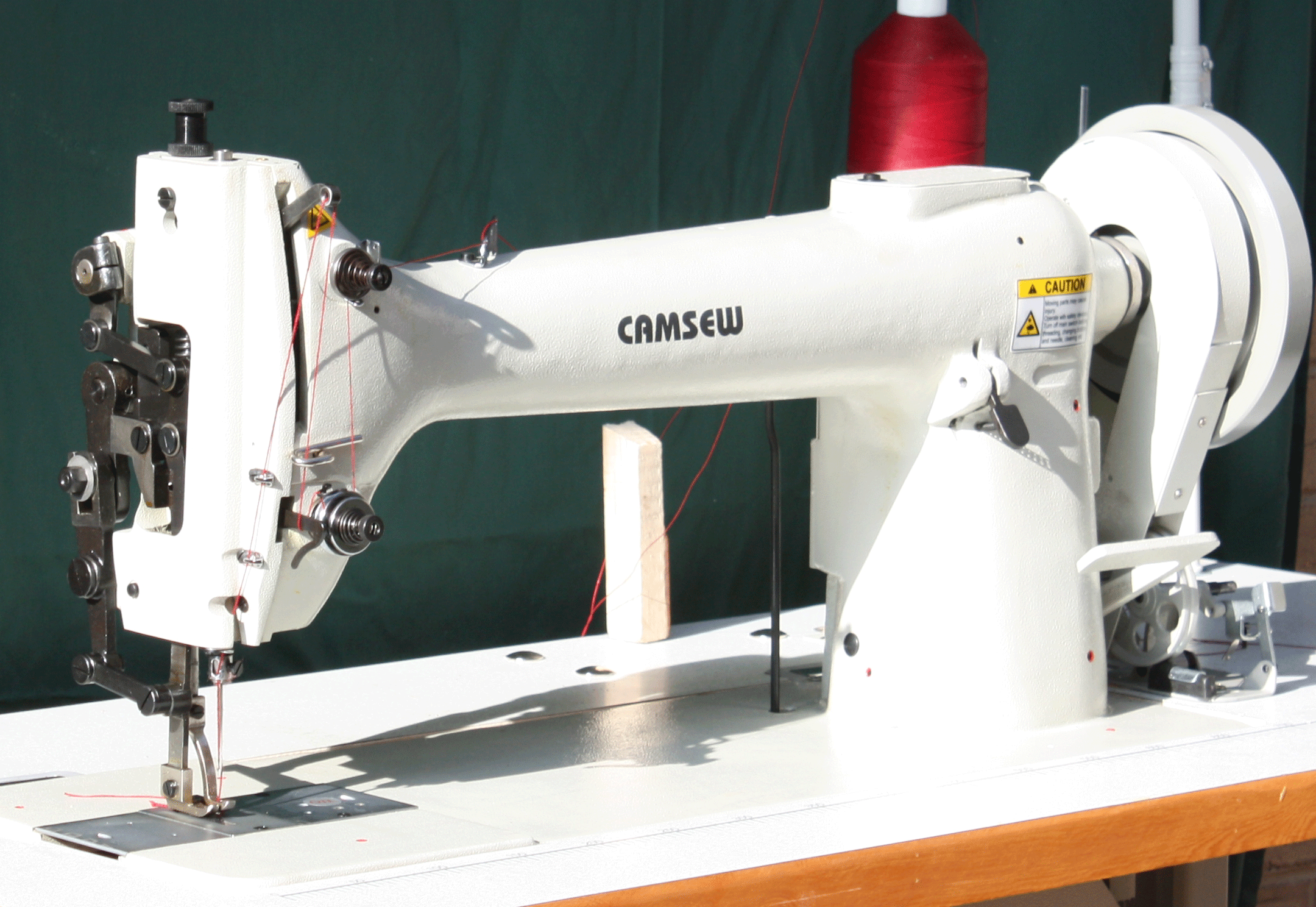 Top positive feed, Walking Foot K6 Style With Reverse.
Long Arm, Work Area 432 X 190 mm 17.5 X 7.5 Inch
Extra Large Bobbin 35X12mm.
Complete Heavy Duty Stand & Ho Hsing G60 Servo Motor.
Ideal for Very Heavy Work & Thick Threads up too 8m.
This Model as Been Sold by Camsew for the past 8 Years With Excellent Feed Back.
Camsew GA254 Complete $3,300.00 Plus GST.
Prices are a guide only, and subject to change.
| | | |
| --- | --- | --- |
| Walking Foot | Camsew GA-254 | |
| | | |
| | | Parts Available |
| | Bobbin Case, and Large Bobbin 34.5 X 12.3mm | |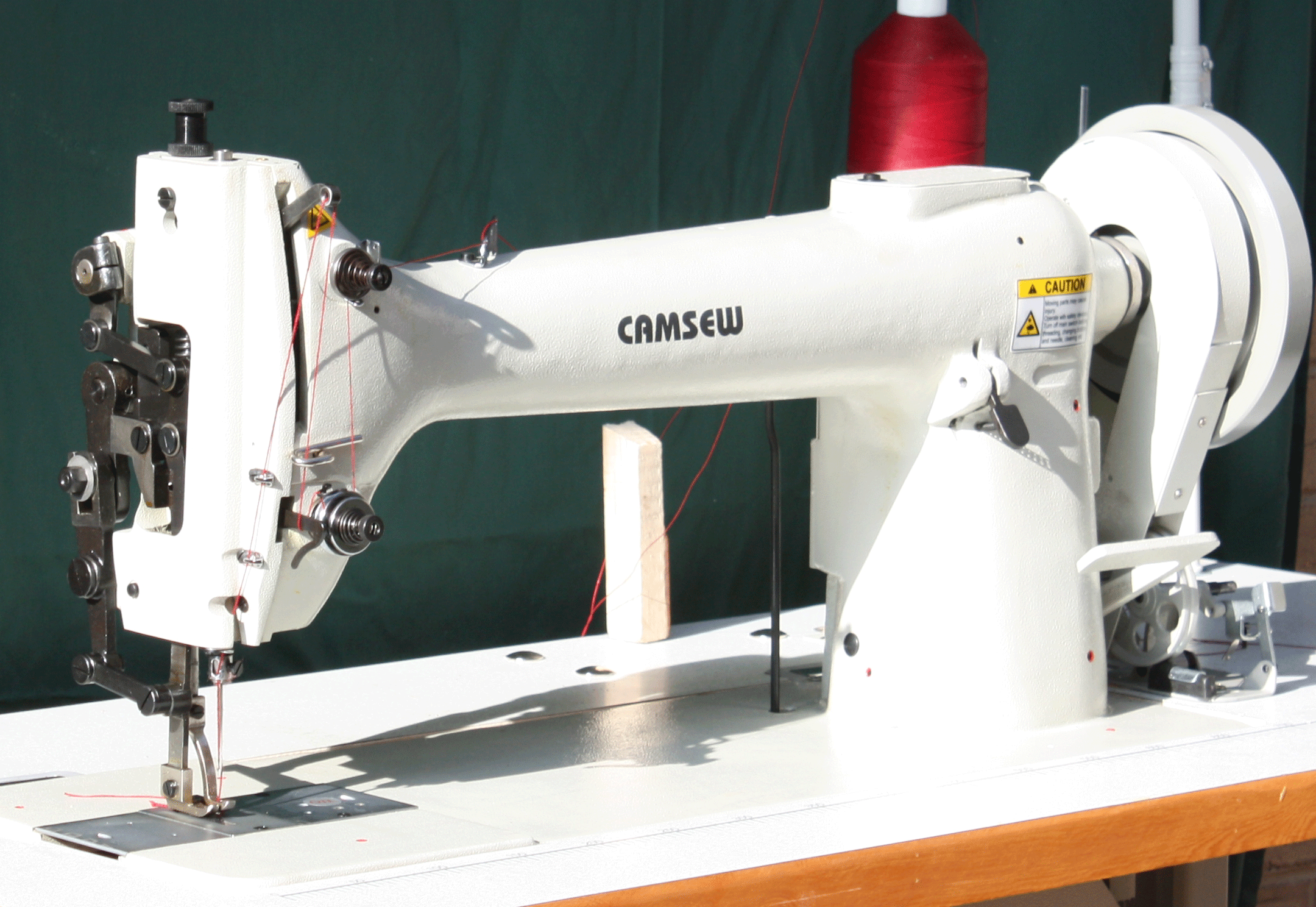 No Hidden Costs

In Melbourne and surrounding areas

p

rice includes delivery, set up, with 12 months on site warranty parts and labour

.

IF YOU ARE ABLE TO PICKUP FROM OUR MELBOURNE OFFICE IN RINGWOOD THEN YOU CAN SAVE $110.00 OF THE GST INCLUSIVE PRICE.

SAVE AN ADDITIONAL $110.00 IF YOU ASSEMBLE THE TABLE AND FIT THE MACHINE, FULL INSTRUCTIONS PROVIDED.

$AVE A TOTAL OF $220.00 OF THE GST INCLUSIVE PRICE.

In Sydney, Gold Coast, Adelaide, Brisbane, Perth.

price includes delivery by local mechanic, set up, with 12 months on site warranty parts and labour.

Freight by TNT could apply from Melbourne to your area.

IN ALL CASES THE MACHINE IS CHECKED AND STITCHED OFF.

ALL OTHER AREAS NOT LISTED ABOVE GET A $110.00 DISCOUNT TOWARDS THE FREIGHT.

12 months return to point of purchase for warranty claims.
Piping Feet sizes 1/4", Half foot for zips etc.
Bench mounted led light
Model
Thread
Size
Stitch
Stitch Length
Bobbin
Feeding
RPM
Foot Lift
Work Area

Bed Dimensions

Needle
Made In
Price + GST
GA-254
M8
Lockstitch
0-13 mm
Large 34.5X12.3mm
Walking Foot
1500
18mm Knee Press
432 X 190 mm
17.5 X 7.5 Inch
700 X 255mm
328 DDX1
China
$3,300.00
| | | | | | | | | |
| --- | --- | --- | --- | --- | --- | --- | --- | --- |
| Motor | Model | Type | Volts | Output Power | HP | RPM | Made In | Price + GST |
| Ho Hsing | | Clutch | 180-284 | 600 Watts | 0.74HP | 2400 | China | Included |
| Ho Hsing | G60 | Servo | 200-240 | 600 Watts | 0.8HP | 3000 | Taiwan | Included |