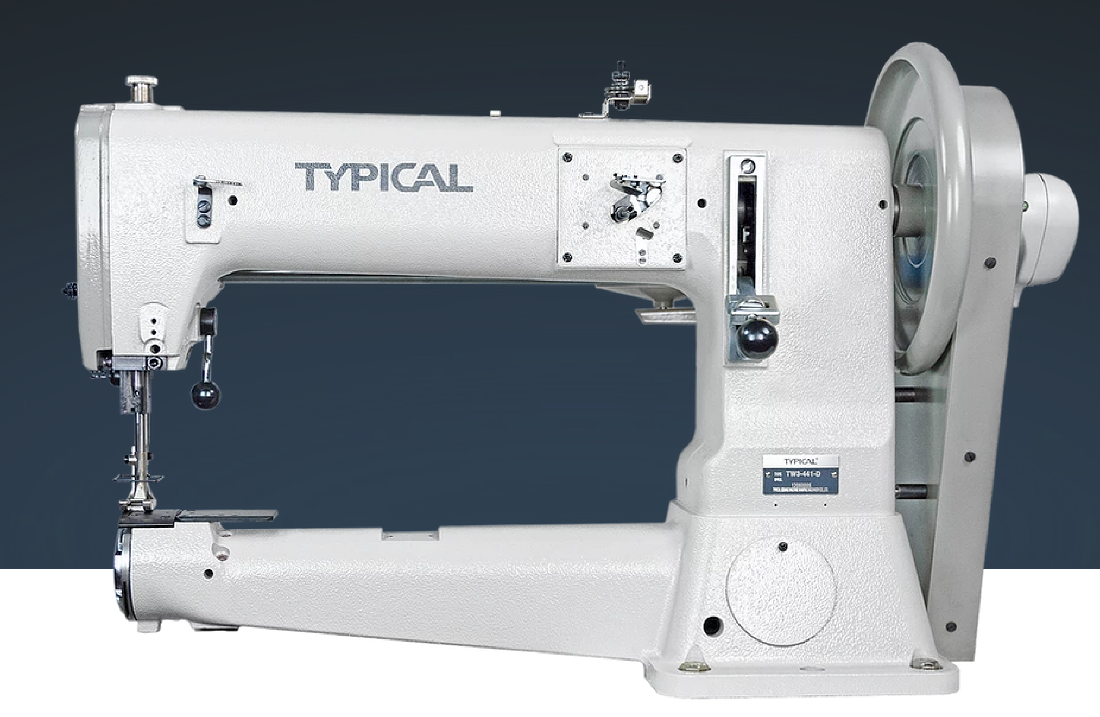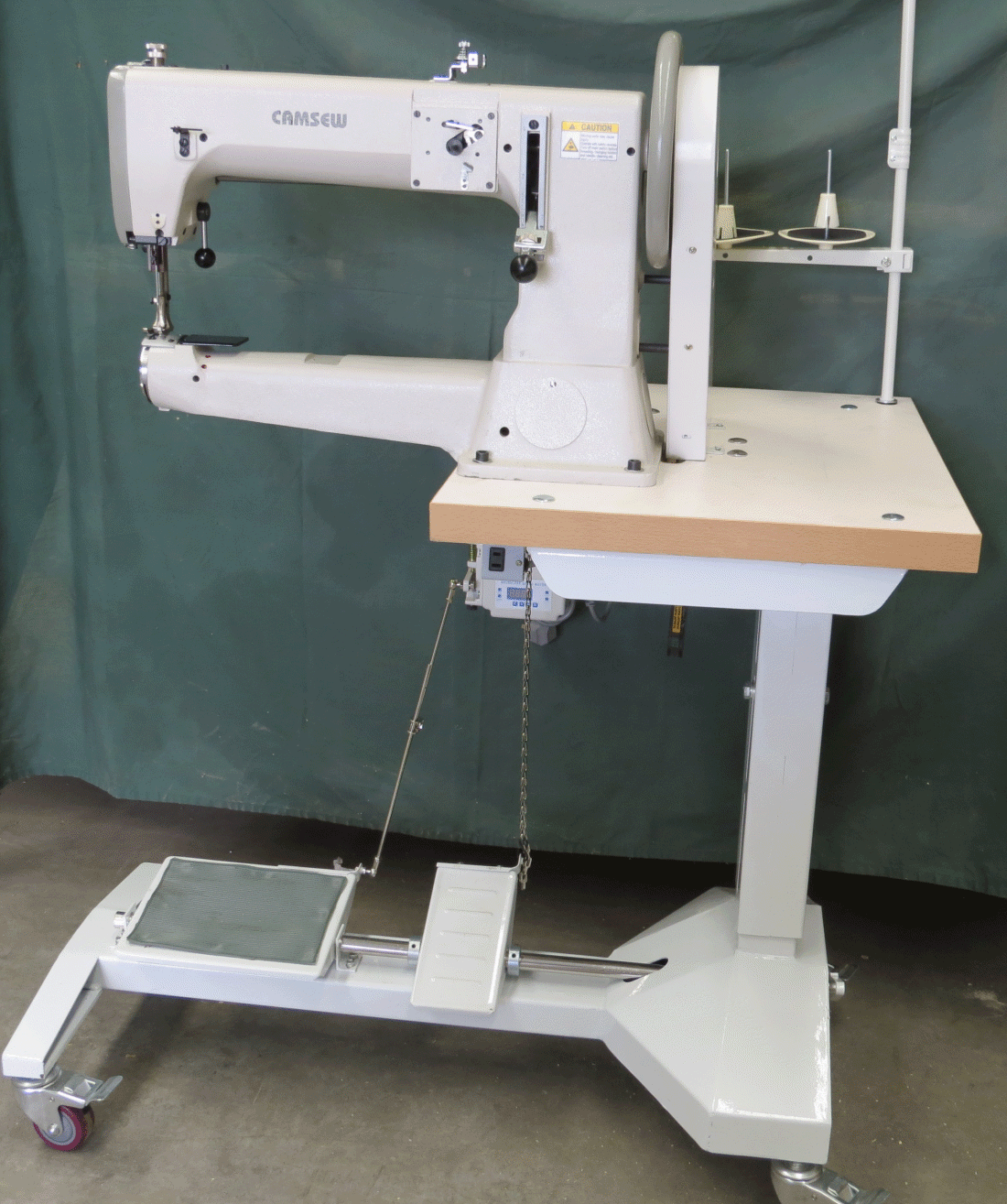 TYPICAL TW3-441 Extra Heavy Duty Cylinder Arm Compound Feed.
used for: -
Saddles, Upholstery, Bags, Car Trim, Tents.
Extra Heavy Duty Pedistel Stand With Castors.
Ho Hsing G60 high torque servo direct drive motor, delivers power (600 Watts), and excellent control at low speed, top Speed adjustable to 800 RPM.
With speed reducer, which give excellent control at very low speed.
Led light.
Excellent for very heavy leather.
5.5–8.5 mm top feed lift allows easy sewing even at cross-seams.
11mm max stitch length, with stitch length lock to provide stable stitch length.
Cylinder arm diameter 81mm.
Built in bobbin winder.
CAMSEW TW3-441 $4,200.00 Complete, Speed Reducer, Heavy Duty Stand, Ho Hsing Servo G60, Plus GST.
Prices are a guide only, and subject to change.
No Hidden Costs

In Melbourne and surrounding areas

price includes delivery, set up, with 12 months on site warranty parts and labour.

IF YOU ARE ABLE TO PICKUP FROM OUR MELBOURNE BUSINESS IN RINGWOOD THEN YOU CAN SAVE $110.00 OF THE GST INCLUSIVE PRICE.

SAVE AN ADDITIONAL $110.00 IF YOU ASSEMBLE THE TABLE AND FIT THE MACHINE, FULL INSTRUCTIONS PROVIDED.

$AVE A TOTAL OF $220.00 OF THE GST INCLUSIVE PRICE.

In Sydney, Gold Coast, Adelaide, Brisbane, and Perth.

price includes delivery by local mechanic, set up, with 12 months on site warranty parts and labour.

Freight by TNT could apply from Melbourne to your area.

IN ALL CASES THE MACHINE IS CHECKED AND STITCHED OFF.

ALL OTHER AREAS NOT LISTED ABOVE GET A $110.00 DISCOUNT TOWARDS THE FREIGHT.

12 months return to point of purchase for warranty claims.
| | | |
| --- | --- | --- |
| Walking Foot Compound feed | GA-205 | Large Shuttle |
| | | |