For Typical Official Catalogue

For Typical Camsew Catalogue
Download Adobe Reader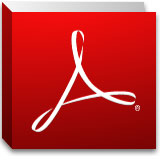 GC6760-X-MD3: X-Feed, Direct Drive, Extended Arm, Auto Thread Trim.
All New X-Feed Read below about this unique feeding system.

Direct Drive (No Belt)

Extended Arm

Auto Thread Trim

Sealed Oil Sump,
No Oil Stains.

Designed to do a days work everyday.


Explained

Technical explanation

the X feed is a combination of needle feed, and drop feed. Drop feed is what is found on the conventional plain sewing machines, the material feeds when the needle is out of the work, the work stops feeding while the stitch is formed. Needle feed work is fed when the needle is in the work, this can help prevent the two plies from slipping.

X feed combines the two, feeding starts with the needle in the work as in needle feed (See A above), once the needle feed is complete the drop feed takes over (See B above) this helps close the

stitch in the material.

The result of all this also means that the machine can work with a much lighter tension with less strain on the thread.

Much longer stitches on fine material, up to 8mm. Much easier to work on Heavy materials such as Jean with thick cross seams.

Nifty All Purpose Tool Always on Hand

Camsew Typical GC6730-X-MD3

Auto Lubrication
Sealed Sump.
Built in bobbin winder
Full Featured Ho Hsing Control Panel
Ho Hsing Direct Drive,
and Auto Control

Price includes delivery, set up, 12 months on site warranty (Melbourne Metropolitan Area)

All other areas a $100.00 discount towards freight.

12 months return to point of purchase for warranty claims.

GC6760-X-MD3 Auto Thread Trim

$2,900.00 + GST

Prices are a guide only, and subject to change without notice.
Model
Stitch
Stitch Length
Bobbin
Feeding
RPM
Foot Lift
Work Area

Bed Dimensions

Needle
Made In
GC6730-X-MD3
Lockstitch
0-8 mm
Standard
X Feed: Drop, & needle feed.
4500
13 mm Knee Press
330X 136mm
52 X 18cm
134
DPX5
China
Motor
Type
Output Power
Amps
RPM
Made In
Ho Hsing
Servo
400 Watts
0.6 HP
0.3
4500
Taiwan