GC0313D Direct Drive, Walking Foot, Side Load Bobbin.
GC0313D-CX for thicker thread up to M12, and 12mm Stitch length.
GC0313DBX Same as CX with Triple size Bobbin. Available late June.
Complete with bench, direct drive servo motor, with needle positioning & Panel.
Unsolicited Feed Back, reproduced with permission.
Dayle from the Gold Coast had this to say "It looks good, it feel good, it is good." 29/01/2020.
Katrina from Jimmy Jams Horse Rug Repairs,Tuerong Vic had this say. "I purchased a machine from you at the start of covid, and I have put this machine through as many fabrics and can say it has passed all the tests, very happy with it. 16/06/2020. "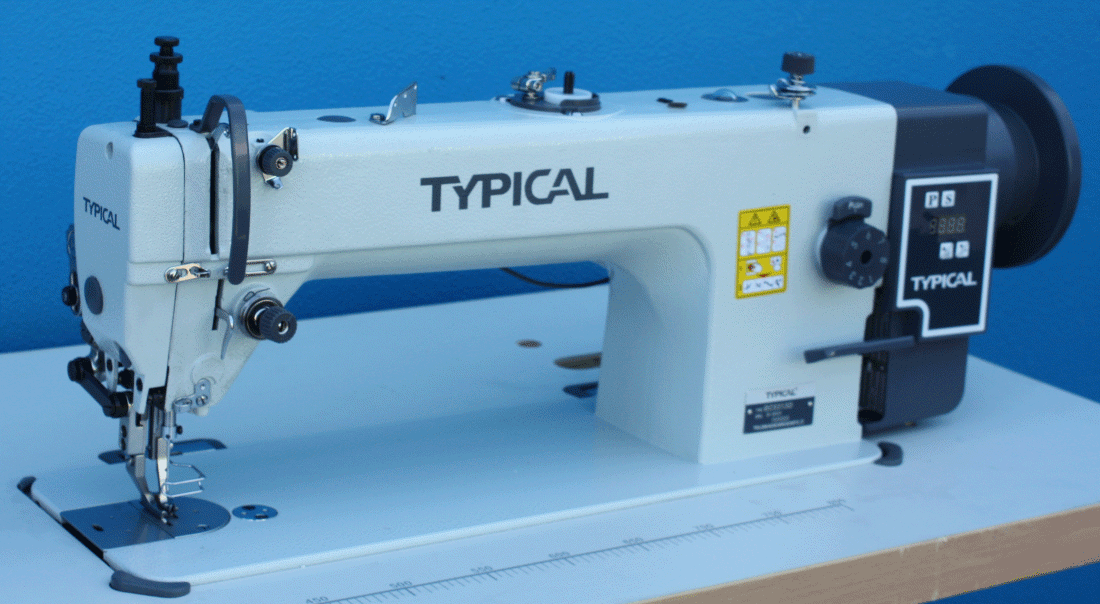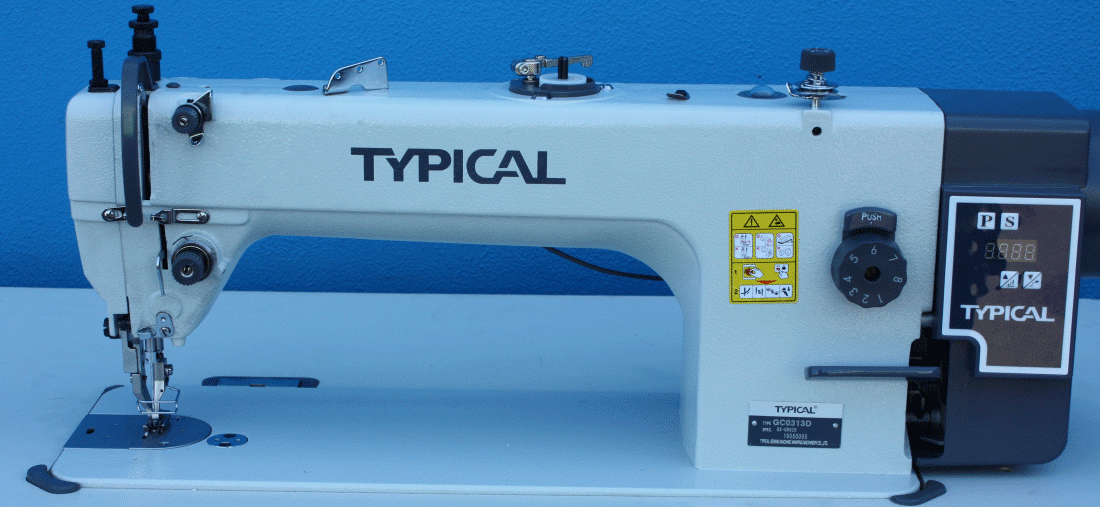 NEW MODEL WITH TRIPLE SIZE BOBBIN NOW AVAILABLE.
Above GC0313D Model with control panel.
High torque servo direct drive motor, delivers power (750 Watts), and excellent control at low speed, top Speed adjustable to 2000 RPM, needle positioning.
With control panel, slow start on/off, reverse needle stop position, led display
Led light, dimmable to suit operator needs.
Needle Positioning.
8mm, 12mm(CX) stitch length, with stitch length lock to provide stable stitch length.
Built in bobbin winder, and automatic lubrication.
We have been selling this model Typical for over seven years, and I found it to be an excellent machine, and great value for money.
Typical GC0313D $1,800.00 + GST.
Typical GC0313D-CX $1,900,00 + GST.
Typical GC0313DBX $2,100,00 + GST.
Prices are a guide only, and subject to change.
No Hidden Costs

In Melbourne and surrounding areas

price includes delivery, set up, with 12 months on site warranty parts and labour.

IF YOU ARE ABLE TO PICKUP FROM RINGWOOD VIC THEN YOU CAN SAVE $110.00 OF THE GST INCLUSIVE PRICE.

SAVE AN ADDITIONAL $110.00 IF YOU ASSEMBLE THE TABLE AND FIT THE MACHINE, FULL INSTRUCTIONS PROVIDED.

$AVE A TOTAL OF $220.00 OF THE GST INCLUSIVE PRICE.

In Sydney, Gold Coast, Adelaide, Brisbane, Perth.

price includes delivery by local mechanic, set up, with 12 months on site warranty parts and labour.

Freight by TNT could apply from Melbourne to your area.

IN ALL CASES THE MACHINE IS CHECKED AND STITCHED OFF.

ALL OTHER AREAS NOT LISTED ABOVE GET A $110.00 DISCOUNT TOWARDS THE FREIGHT.

12 months return to point of purchase for warranty claims.

Options

Piping Feet sizes 1/8" to 1", Half foot for zips etc. Top stitch foot.

Bench mounted led light. Australian made benchtop.

Swing out binder, to take all sizes of shell binders.
Model
Drive
Thread
Size
Stitch
Stitch Length
Large Bobbin
Feeding
RPM
Foot Lift
Work Area
Needle
Made in
Price+GST
GC0313D
Servo
Direct

M20
Lockstitch
0-8mm
Large
25X11mm
Side Load
Walking Foot
2,000
18mm
330X120mm
135x17
DPX17
China
$1,800.00
GC0313D-CX
M12
2-12
mm
1,800
$1,900.00
GC0313DBX
Triple Size
$2,100.00
Motor
Model
Type
Needle
Positioning
Volts
Output
Power
HP
RPM
Made In
Control
Panel
Typical
All Models
Servo
Yes
180-284
750 Watts
1 HP
2000
China
Yes