Blind Stitch
DS-101 Basic Machine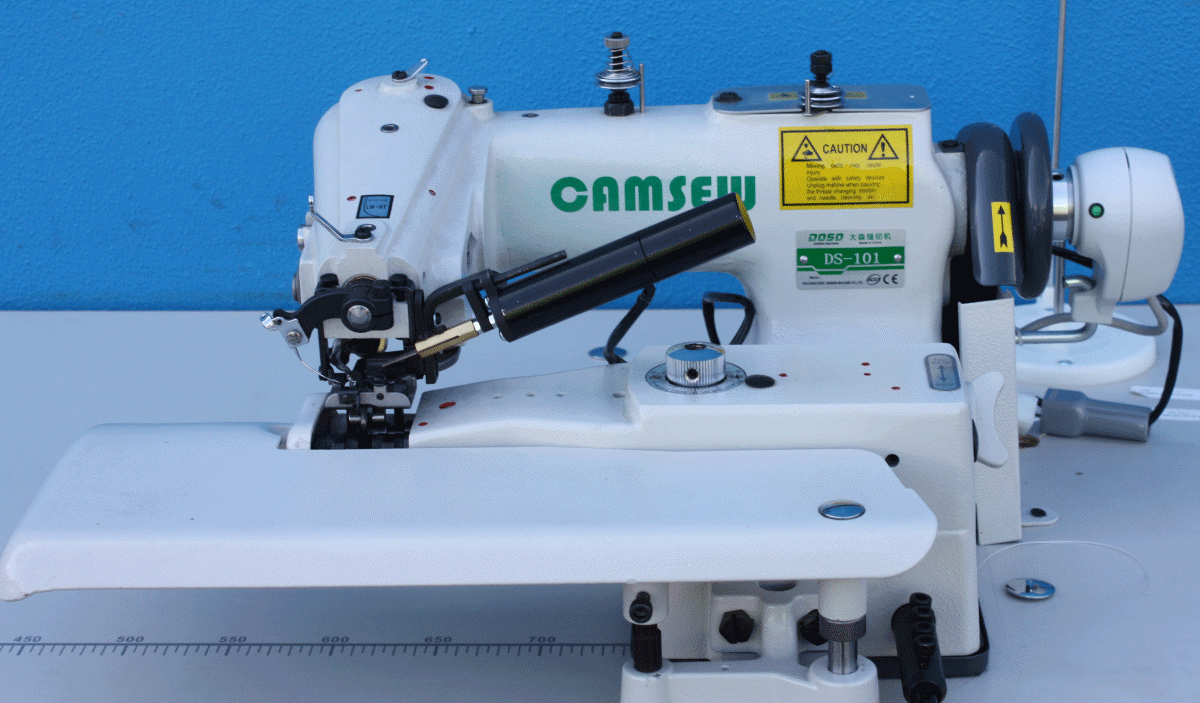 Basic machine with skip stitch, for fine fabric.
Ho Hsing G40 servo motor with needle position.
Quiet operation, power saving features.
Complete on adjustable stand, laminated ply wood top, and magnetic led light.
DS-101 Basic machine $1,700.00 + GST.
Blind Stitch
DS-101A Automatic Machine.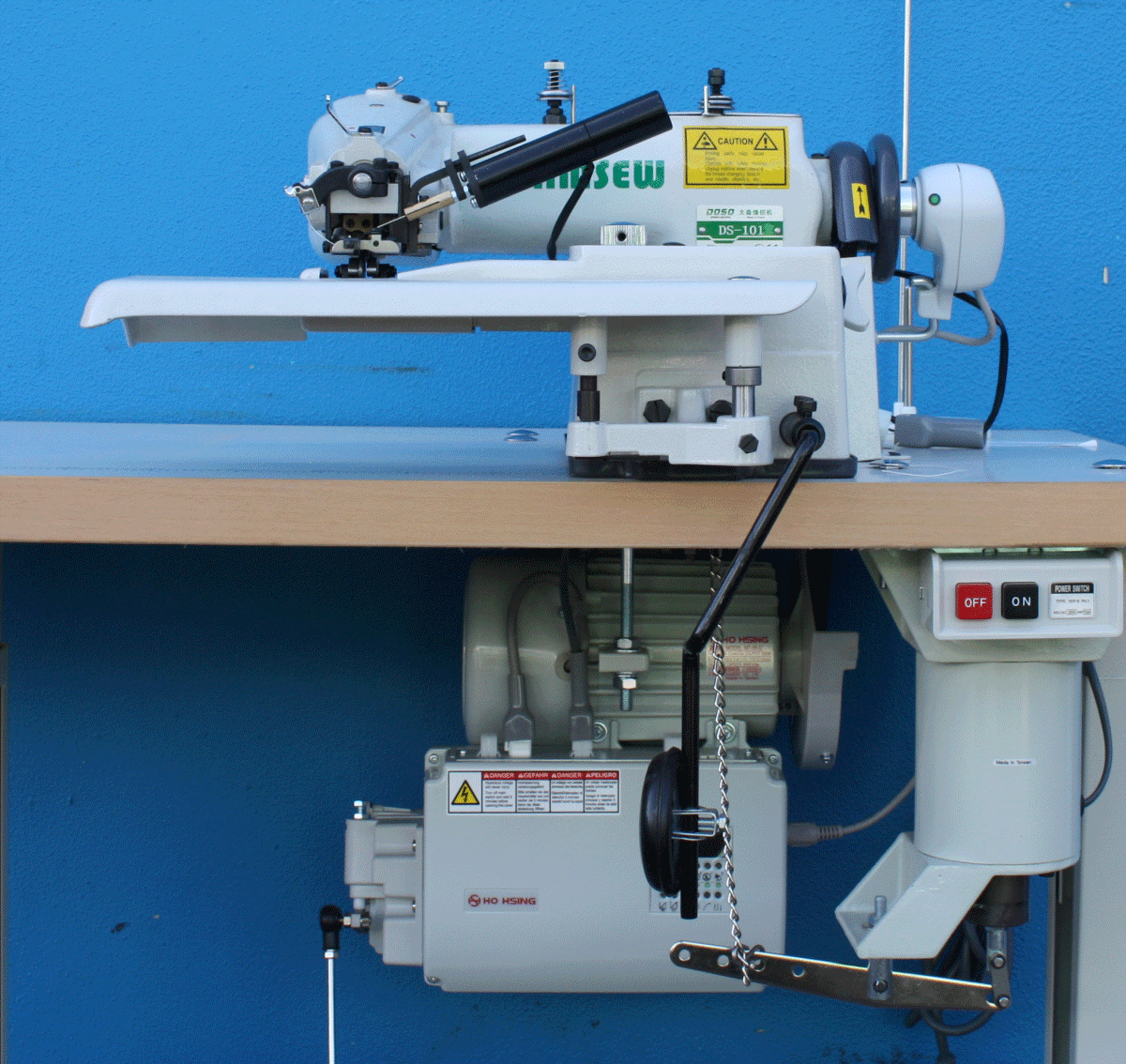 All the features of the basic machine.
With automatic thread trim and foot lift.
Fully automatic i90M Ho Hsing servo motor.
Heavy duty solenoid for foot lift.
DS-101A Auotmatic $3,400.00 + GST
Prices are a guide only, and subject to change.
No Hidden Costs
Price includes delivery, set up, 12 months on site warranty parts and labour
.
In Melbourne, , Gold Coast, Adelaide, Brisbane Geelong, Latrobe Valley, Canberra.
All other areas a $100.00 discount towards freight,
12 months return to point of purchase for warranty claims.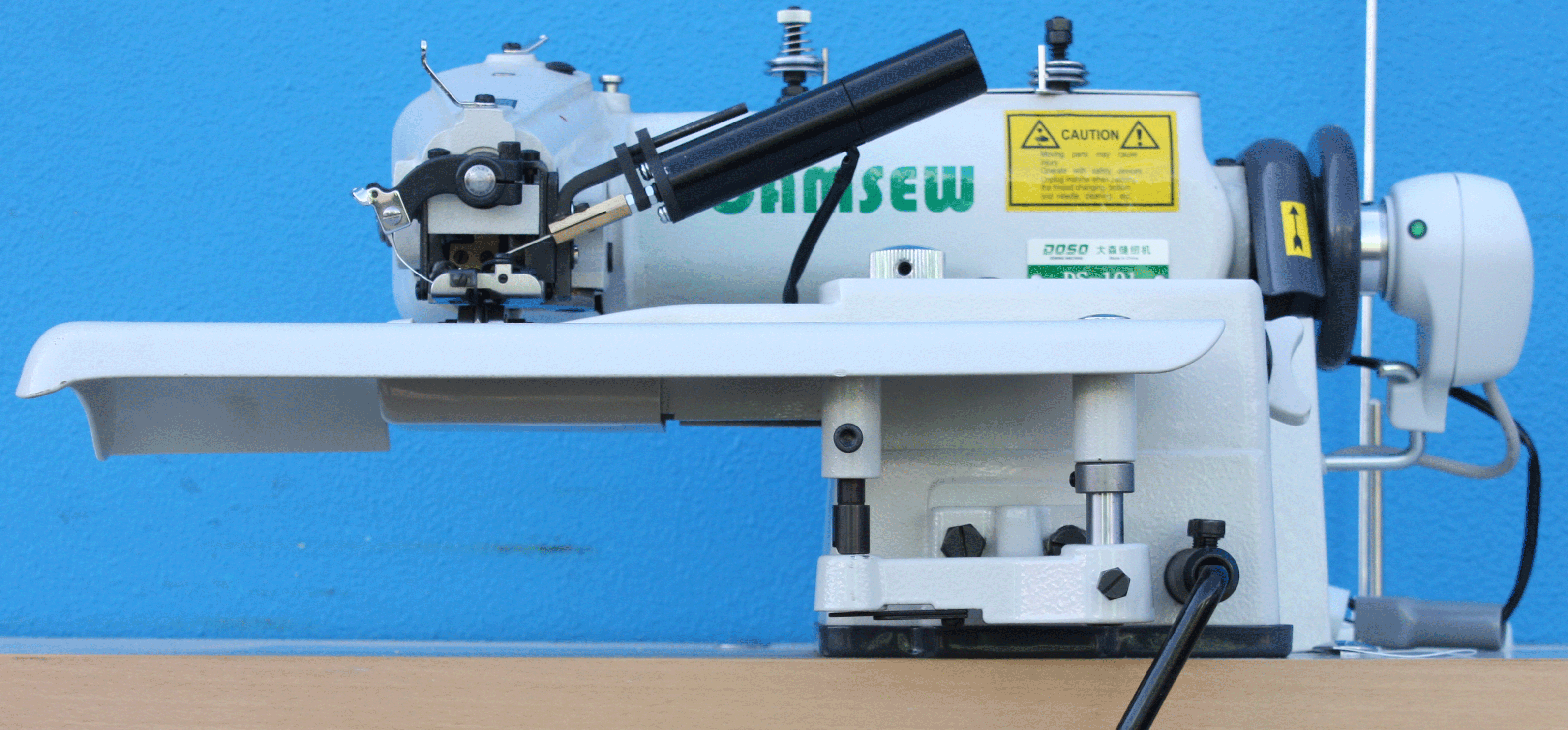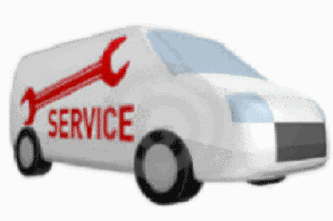 Model
Thread
Size
Stitch
Stitch Length
Feeding
RPM
Foot Lift
Needle
Made In
DS-101
M60
Chain stitch
0-8 mm
Top Feeder
2000
16 mm Knee Press
and Auto.
29.49
China