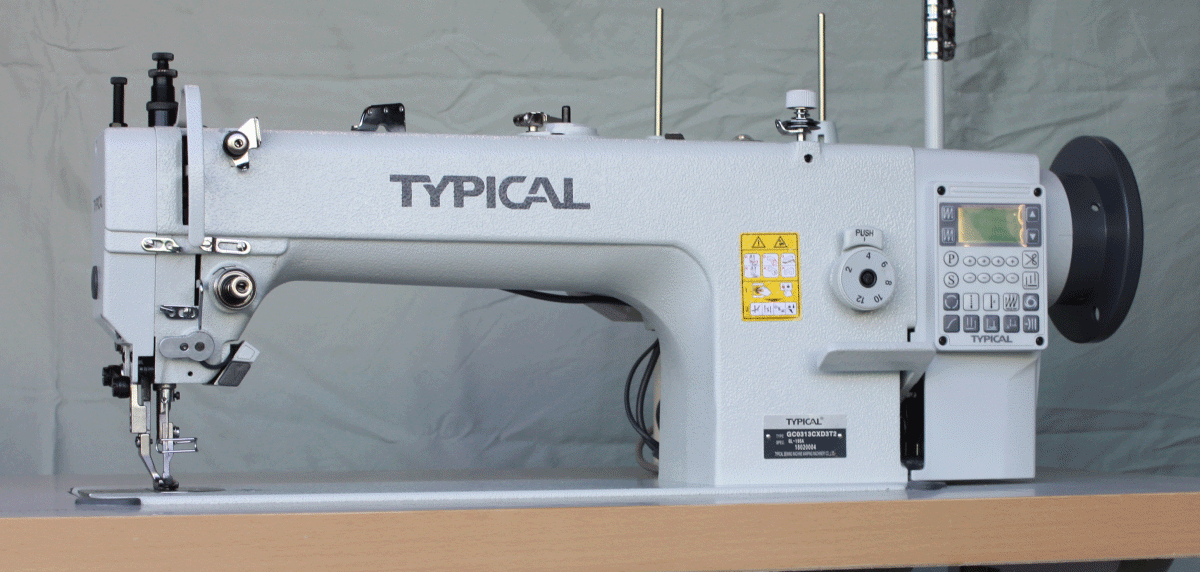 Integrated European design concept.
Auto. reverse from control panel, hands free reverse form foot pedal, plus handy switch reverse.
7 needle bearings, smooth with less noise, and increased speed (2500 RPM.)
Led light, dimmable to suit operator needs.
Electronic thread nipper to reduce bird's Nest at start.
8 mm stitch length on standard model, 12 mm on CX model. Both with stitch length lock to provide stable stitch length.
Full featured control panel for automatic stitches.
All thread sizes up to 20M on standard model, and 12M on CX
Built in bobbin winder, and automatic lubrication.
Throat size 330 mm x 120 mm. (The area to the right of the needle)
Automatic foot lift included, available with electronic or pneumatic.
Typical GC0313AD3 $2,100.00 + GST.
Typical GC0313AD3-CX $2,250.00 + GST.

Prices are a guide only, and subject to change.
No Hidden Costs

In Melbourne and surrounding areas

p

rice includes delivery, set up, with 12 months on site warranty parts and labour

.

IF YOU ARE ABLE TO PICKUP FROM OUR MELBOURNE WAREHOUSE IN CHELTENHAM THEN YOU CAN SAVE $110.00 OF THE GST INCLUSIVE PRICE.

SAVE AN ADDITIONAL $110.00 IF YOU ASSEMBLE THE TABLE AND FIT THE MACHINE, FULL INSTRUCTIONS PROVIDED.

$AVE A TOTAL OF $220.00 OF THE GST INCLUSIVE PRICE.

In Sydney, Gold Coast, Adelaide, Brisbane.

price includes delivery by local mechanic, set up, with 12 months on site warranty parts and labour.

Freight by TNT could apply from Melbourne to your area.

IN ALL CASES THE MACHINE IS CHECKED AND STITCHED OFF.

ALL OTHER AREAS NOT LISTED ABOVE GET A $110.00 DISCOUNT TOWARDS THE FREIGHT.

12 months return to point of purchase for warranty claims.
Walking Foot
Typical GC0313AD3 and CX Led Light, Handy Reverse switich.
Full Featured Control Panel
Auto Lubrication
Built in bobbin winder
Bobbin Case, and Large Bobbin 25 X 11mm
Stitch Length to 12mm CX Model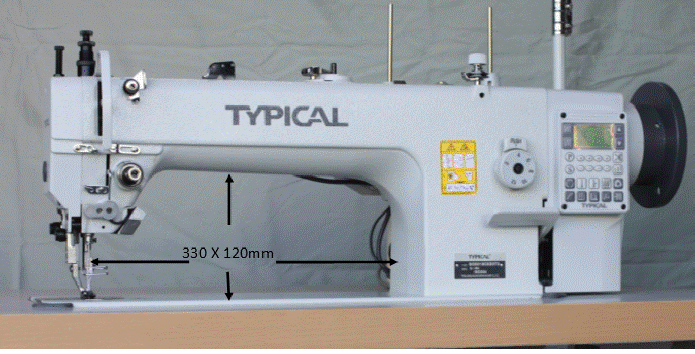 Model
Drive
Thread
Size
Stitch
Stitch Length
Large

Bobbin
Feeding
RPM
Foot Lift
Work Area
Needle
Made in
Price+GST
GC0313AD3
Servo
Direct

M20
Lockstitch
0-8mm
Large
25X11mm
Side Load
Walking Foot
2,000
18mm
33X13cm
135x17
DPX17
China
$2,100.00
GC0313AD3-CX
M12
2-12
mm
1,800
$2,250.00