Download Adobe Reader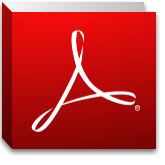 CAMSEW Auto Thread Trim Lock Stitch, Direct Drive
Auto thread trim

Direct Drive

Panel for auto reverse, and program patterns

High speed with Auto lubrication

Built in bobbin winder, and led light

Auto foot lift

Full range of spare parts

Stainless steel bed plate

Designed to do a days work everyday.

Features
Camsew Auto Panel
Features

Inbuilt Servo Motor





Stainless Steel Bed Plate



Led Light



Inbuilt Bobbin Winder

Reverse and Led Light Adjustment

Back Stitch
Auto Foot Lift
Uses Standard Feet Common to Most Machines.




Super Smooth and Quiet.

$1,400.00 + GST

Price includes delivery, set up, 12 months on site warranty

(Melbourne Metropolitan Area)

12 mont

hs return to point of purchase for warranty claims.

All other areas a $100.00 discount towards freight.
Stitch
Stitch Length
Bobbin
Feeding
RPM
Foot Lift
Led Light
Work Area
Stainless Steel Bed
Bed Dimensions

Needle
Made In
Lockstitch

0-4
mm
Std.
Drop Feed
4,000
13 mm Knee Press

260 X 115mm

560 X 135
mm
16X231
DBX1
China
Motor
Type
Output Power
Amps
RPM
Made In
PowerMax
Servo with Synchroniser
400 Watts
0.5HP
0.3
4,000
China